Mother's Day is fast approaching, and with the release of the new movie, What to Expect When You're Expecting, I am reminded of the wonderful memories of reading the book while I was pregnant with my son almost 12 years ago. Gulp and wipe away a tear. Twelve years ago? Of course I read it all over again when I was pregnant with my daughter a couple of years later, (now I need a tissue) but that time was not because I didn't know what to expect, although every pregnancy is different, but more because I enjoyed the excitement I experienced while reading and learning from the book the first time!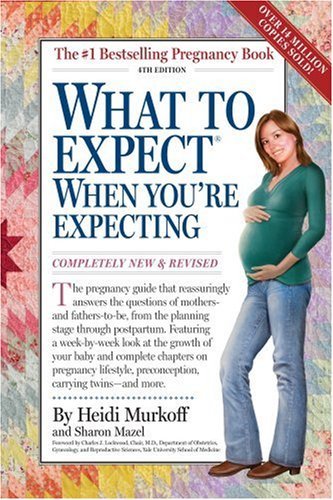 There's no doubt that the book, What to Expect While You're Expecting, is a very comforting read while you're navigating the miraculous changes occurring inside (and outside) of you when carrying and delivering your newborn baby. For those of you that don't know, that book is part of a series. They don't just leave you out there by yourself without a clue after you have that baby! No way momma! There are two books that follow, What to Expect The First Year and What to Expect The Second Year. After THAT you're on your own! :)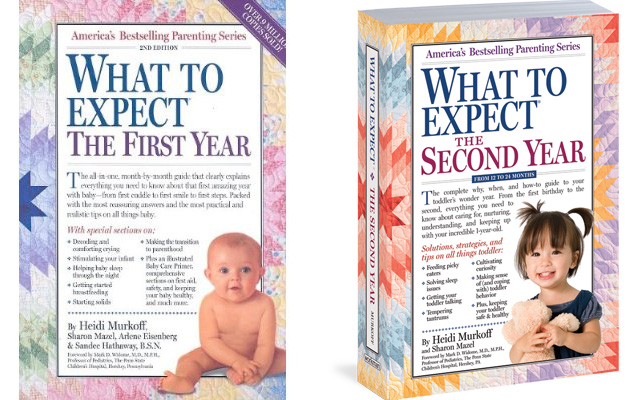 For more support, there is an online version of the "What To Expect While You're Expecting" series of books as well, and that can be found at WhatToExpect.com and on Facebook too.
Being a photographer of expectant parents and then their newborns and toddlers, I am blissfully involved in the lives of my clients during this wonderfully exciting and equally challenging period of their lives. It makes perfect sense to share information that made life a little easier when my husband and I were experiencing similar events in our lives.
WhatToExpect.com has generously teamed up with me to host a giveaway to celebrate this wonderful book series.
In honor of Mother's Day, one lucky follower will receive these first three books in this series:
What to Expect When You're Expecting
What to Expect the First Year
What to Expect the Second Year
Entering is easy! Here's what you need to do to enter to win…
Just leave ONE comment below this blog post stating that you have completed Step 1 below.  That ONE comment will serve as your giveaway entry and it is the only thing you need to do to qualify.  Please include your email address as this is how you will be contacted if you win.  You must do this before you complete any of the bonus entries! Even if you are entering for yourself and your little one is almost a year, remember, we all know someone who is expecting.
Step 1: Visit WhatToExpect and then come back here and leave your ONE comment letting me know about something that interested you and why.
FOR TWO BONUS ENTRIES:
1. Share a link to this blog post on your favorite forum, Pinterest or Twitter. Then come back and leave another (second) comment here in the comments section below with the link.
2. Like JohannaSophiaPhotography on Facebook and make this your status: "Go check out @JohannaSophiaPhotography at www.johannasophia.com/blog to enter to win the What To Expect When You're Expecting series of 3 books.
Be sure to type the @ symbol before JohannaSophiaPhotography so that it tags my page.
BONUS ENTRIES ARE NOT REQUIRED TO ENTER.
This What To Expect Giveaway starts today and will end Wednesday, May 30th at midnight EST. That just happens to be the day I found out I was pregnant for the first time, and coincidentally, my birthday too!
The winner will be announced here on the blog on June 1st.  The winner will have 24 hours to claim their winnings or another winner will be selected.
Good luck to everyone!
This giveaway is in no way sponsored, endorsed or administered by, or associated with, Facebook. Participants are providing information to Johanna Sophia Photography and not to Facebook.