This little guy was one curious, and obviously adorable, baby. He absolutely did not want to miss a thing. Many times he'd fall asleep while keeping one eye open! Of course pirate-eye isn't going to fly for those sleepy newborn poses. Thankfully he eventually gave in, as they almost always do, and we were able to get some really cute images of him in gentle slumber for his beautiful mama.


Made a return trip to get his busy dad into the mix, but I know it was worth it. Capturing these memories are so important.
As you can see, he's a baby brother too and his big sister was a great little helper. One of my favorite images from the session is of her shushing her baby brother to keep him calm while I got back into position to photograph them. As an added little bonus…I got the yawn. Love it! If I need an assistant on my next shoot, I know who to call!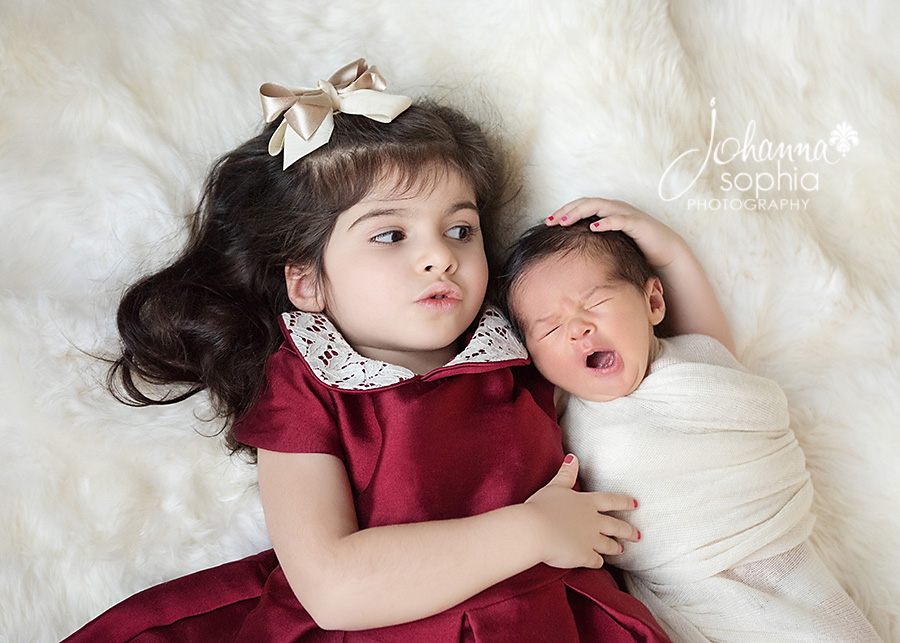 Of course I just love it when I'm ready and able to catch a newborn smile. To me, it's the pot-of-gold at the end of a rainbow. Happy to get this one in his mama's arms. Sweet!